2018 manybest new design decorative aluminum ceiling aluminum clip in ceiling with beautiful
Views: 12 Author: Site Editor Publish Time: 2018-09-06 Origin: Site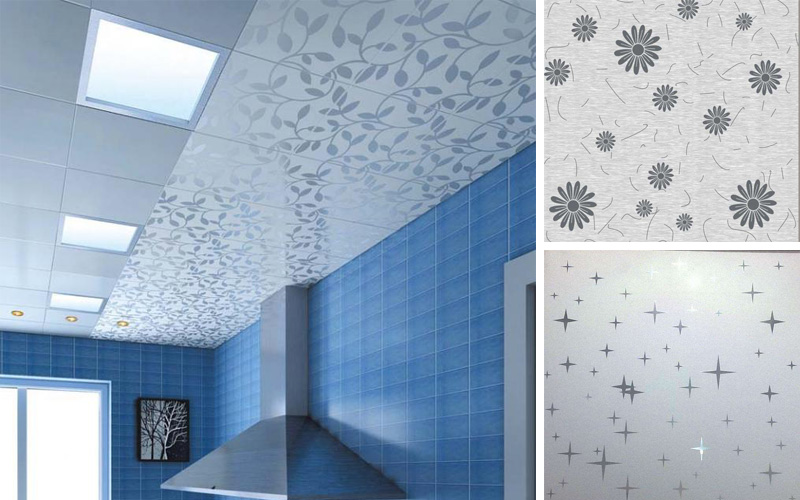 The aluminum ceiling system reflects the appearance of neatness, generosity, elegance and openness. It has always been a popular product for people to decorate. In recent years, with the development of the aluminum ceiling industry, more and more types of aluminum ceilings have entered the user's sight. In order to adapt to the development of the market, and also to provide our customers with more high-quality and beautiful aluminum ceiling, our company's new aluminum clip in ceiling with beautiful is cheap and beautiful. On the basis of traditional aluminum ceiling, it is added to the most popular printing technology. It can be customized according to the pattern requested by the customer, and has been popular among customers since it was listed.
First, the color is gorgeous, durable and does not fade;
Second, environmental protection, fire prevention, moisture protection;
Third, the variety of varieties, patterns, colors can be customized according to user requirements;
Fourth, the art ceiling is full of individuality, the art aluminum ceiling with its unique performance, product variety, "romantic style, classic fashion, beautiful pure, naturalism" and other series can meet the consumer's personality space pursue;
Fifth. It has high strength and excellent flexibility;
Sixth, applicable to a variety of occasions, high-scale large-scale venues, subway stations, walkers, hospitals, large-scale factories, entertainment cinemas, large stores, channels, banks, passenger stations, stadiums, shopping malls, public toilets, living rooms, hotels, entertainment venues, Bathhouses, offices, restaurants, dance halls, villas, KTV, restaurants, laboratories, living rooms, bedrooms, beauty salons, kitchens, and other open-style indoor and outdoor walls, ceilings and ceilings. And other places.