How to produce Aluminum waved baffle ceiling?
Views: 3 Author: Site Editor Publish Time: 2022-10-17 Origin: Site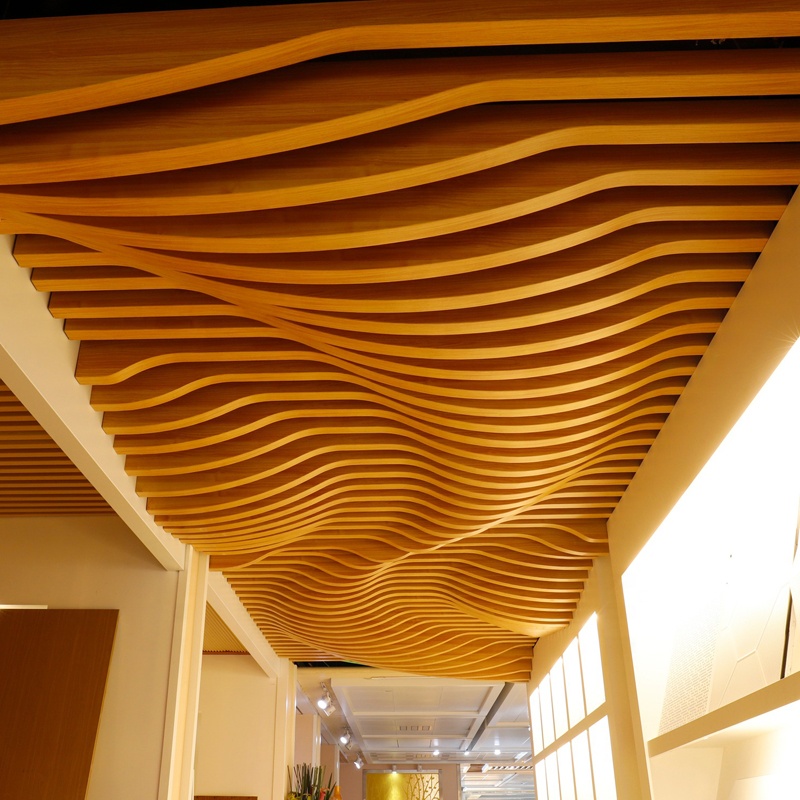 How to produce Aluminum waved baffle ceiling?
7 steps to show you clearly!


Step 1: Specification details & drawing confirmation
.Mutual communication to confirm the baffle size & waved design.
.Then our engineer will make the 3D effect drawing according to the final plan to let you see the effect clearly
Step 2: Material cutting-Bending

Step 3: Welding
Welding the bended Aluminum pate for shaping, our workers with over 20 years experience in welding
Step 4: Burnishing
.Polishing is an important technical step that requires the surface to be polished smooth.
.So that the surface of the plate does not have bumps and bumps, make the coating much better.
Step 5: Quality check

.Our quality teams check the size and wave design of every baffles if made following the drawing before painting.
.Ensuring that your products can meet the highest standards.
Step 6 - Painting with color
Color can be customized for what you like/need
Step 7 - Double quality check & Packing
.Inner packing: Protective film + Bubble film
.Outer: Plywood packing,Protect all the panels from damage,Easy for loading and unloading
More information is obtained on a project specific basis. For further information about our ceiling/facade, please contact us freely. We will work out everything you need to build what you want!