Aluminum rectangular tube, aluminum gusset, aluminum veneer surface coating types and introduction
Views: 37 Author: Site Editor Publish Time: 2018-08-07 Origin: Site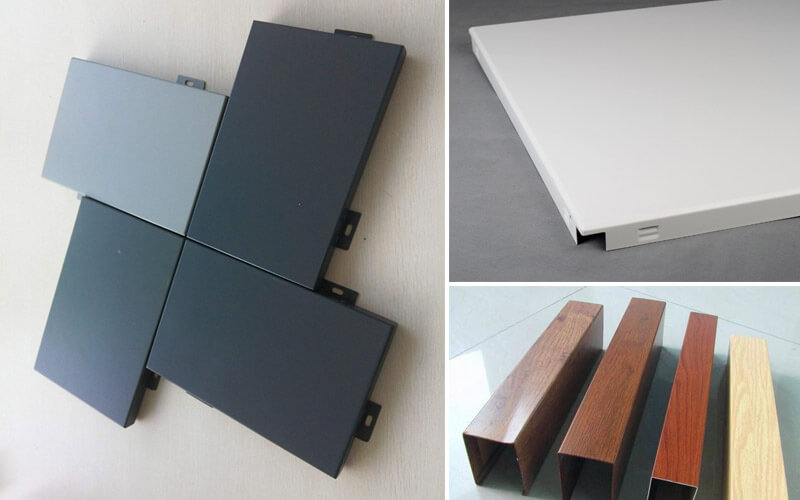 Aluminum rectangular tube, aluminum gusset, aluminum veneer surface coating types and introduction:
First, the indoor coating powder:
It is composed of epoxy, polyester, imported titanium dioxide, etc. It has strong decorative and anti-yellowing properties and can provide original quality coating for ten years. Two-in-one coating decorative + weathering; Three-in-one coating decorative + no heavy metal; Four-in-one coating decorative + no heavy metal + anti-corrosion; All-in-one coating Decorative + weather resistant + no heavy metal + anti-corrosion + antibacterial.
Second, outdoor coating powder:
Weather-resistant coatings are polyester-based powders that provide ten-year quality assurance outdoors. The secondary post-resistant coating consists of special polyester and provides 12 years of quality assurance outdoors; The third-grade post-resistance coating is made of polyurethane, which has superior corrosion resistance and can provide 15 years of quality assurance outdoors. The four-stage post-resistance coating is a fluorocarbon powder coating that provides a twenty-year warranty on the outside.
Third, imported coating powder:
The required powder can be supplied on request.
Fourth, professional coating powder:
The medical coating can eliminate strains such as Escherichia coli and Golden Glucosamine; the high temperature resistant coating can withstand 300 ° C high temperature; the wear resistant coating adds special hard additive, the hardness can reach more than 3H; the screen coating is specially made, completely It meets the requirements of screen screening; anti-corrosion coating is made of heavy-duty anti-corrosive materials and special techniques, and the anti-corrosion effect is up to standard; the art texture coating has fine grain, wrinkles, water lines, netting and other artistic effects; metal coating can be made of gold, silver, Pearl effect, flash, electroplating and other metal effects.
Fifth, Other surface coatings:
Paint roller coating, metal wire drawing, paint spraying, PVC film, metal titanium aluminum according to customer needs.