C-type aluminum strip ceiling and aluminum panel ceiling tiles
Views: 232 Author: Site Editor Publish Time: 2018-08-25 Origin: Site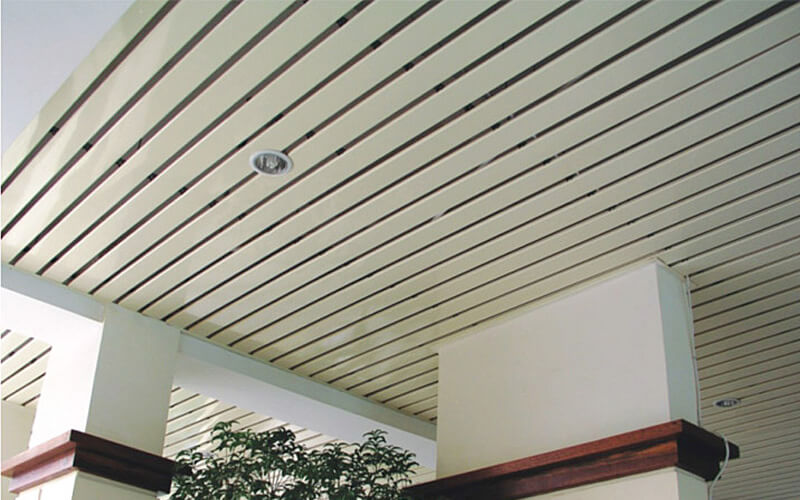 Aluminum gusset plate is a common ceiling decoration material at present, and there are many types of aluminum gusset plates. C-type aluminum strip ceiling is one of them. Because it is a strip type aluminum buckle structure, its decorative effect is much better than square aluminum buckle. The ceiling of the board is more beautiful and fashionable. Because the C-type aluminum strip plate is also a kind of aluminum buckle plate, its characteristics fully possess the advantages of the aluminum strip ceiling, of course, it also has its own advantages.
What are the characteristics of the C-type aluminum strip plate:
1, beautiful appearance and a variety of colors:
Clear and smooth lines, beautiful appearance, with ten standard colors, can combine a variety of decorative styles to create different visual effects.
2, practical, material loss bottom:
Any size within 6 meters can be customized according to the site size.
3, the structure is simple:
The installation structure is a standard keel bayonet structure, and the appearance is smooth and seamless.
4, easy to install and easy to install, easy to maintain:
Lift the keel to the horizontal line and fasten the board. Each board is independent. Each board can be dismantled separately for easier maintenance.
5, with flexible:
The special keel has a fixed modulus of the card teeth, the same keel, suitable for a variety of board sizes for flexible matching, can provide more design ideas and decorative effects for the decorator.
6, improve the sound absorption effect:
Optional cloth holes, non-combustion sound-absorbing paper or sound-absorbing cotton on the back of the ceiling for a more sound-absorbing effect.
7, a wide range of uses:
Suitable for home use, suitable for workshops, corridors, kitchen and bathroom, balcony, single room, etc.
The C-type aluminum strip ceiling not only has all the advantages of the aluminum plate, but also highlights its own advantages. Because of this, its decorative effect is particularly outstanding, so the scope of use is also relatively wide, but whether it is What type of aluminum gusset ceiling, in order to have a good decorative effect, and does not deform during use, must pay attention to its installation process and quality.