Purchase high quality aluminum grid ceiling
Views: 41 Author: Site Editor Publish Time: 2018-08-01 Origin: Site Inquire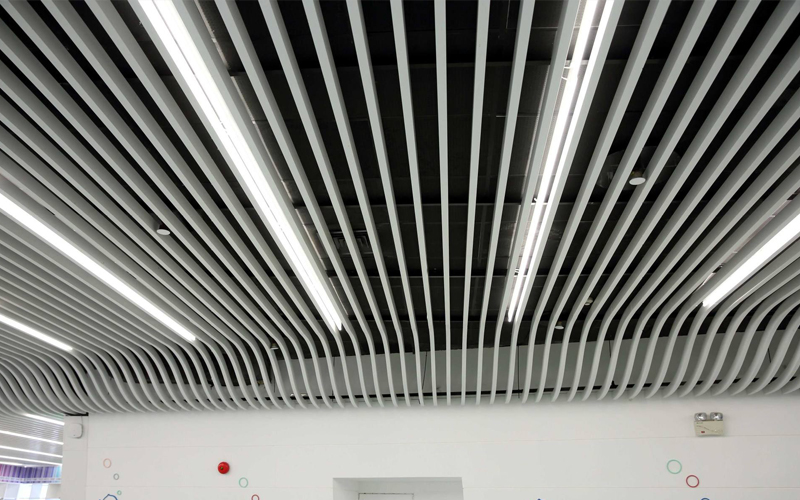 The main aluminum materials on the market in China are as follows: the aluminum production area is divided into ordinary aluminum, wide aluminum, southwest aluminum; according to the international standard of aluminum, it is divided into 1100, 3003, 5005, etc.; The alloy strength is divided into H24, H18, etc.; according to the toughness of aluminum, it is divided into ordinary aluminum, aluminum-magnesium alloy and aluminum-manganese alloy. Most of the ceiling materials currently on the market use ordinary aluminum, which is characterized by low strength, flatness, toughness and no deformation. Without a good substrate, it will greatly affect the service life of the aluminum square.
At present, the surface treatment of aluminum grid ceiling mainly has the following types: spraying, baking paint, roll coating, and film coating. Among them, the spraying and baking varnish have a short service life, and the color difference is prone to occur. The service life of the roller coating is middle, and the laminated film can be divided into a common film and an imported film. The service life of the imported film can basically reach 20 years without discoloration.
The so-called process is the bonding of the surface layer of the board, which is a piece that consumers are neglecting. If the process is not good, the impact on the service life of the product is very large. At present, there is a big difference in the processing technology of the aluminum grid ceiling manufacturers on the market. Many small factories basically adopt the workshop type and the process life is reduced. It is recommended to understand this when making aluminum grid ceiling selection.